Business Overview
Tiande Chemical Holdings Limited ("Tiande Chemical") and its subsidiaries, henseforth referred to as "the Group",
are mainly engaged in the research, development, manufacturing and sales of fine chemical products.
The Group has become one of the world's largest manufacturers of cyanoacetic acid and its derivatives, including
methyl cyanoacetate (MCA), ethyl cyanoacetate (ECA),diethyl malonate (DEM), dimethyl malonate (DMM) etc.,
over the years of development, while maintaining stable supply of high-quality products to customers around
the globe. The products are widely used in various industries including pharmaceutical, pesticides, adhesives,
flavors and fragrances, and paint and dyestuff.
A series of chelating agent products, known as EDTA products, was launched by the Group in recent years. With
its market share growing steadily year by year, it'll become another mainstay product of the Group.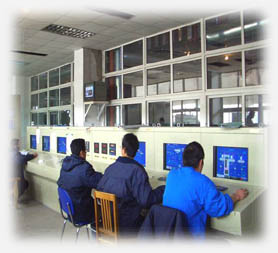 The latest-launched product, instant adhesive monomer (α-Cyanoacrylate) is successful gaining market
recognition thanks to its excellent quality.
The Group is making the most of its powerful advantage in capital, management and research to develop
new products connect to its product chain to accelerate sustainable development of the Group.
Riding on its great advantages in capital, management and R&D capability, the Group is actively developing
new products in expanding the product chain, and bringing new growth points into its ongoing sustainable
development.